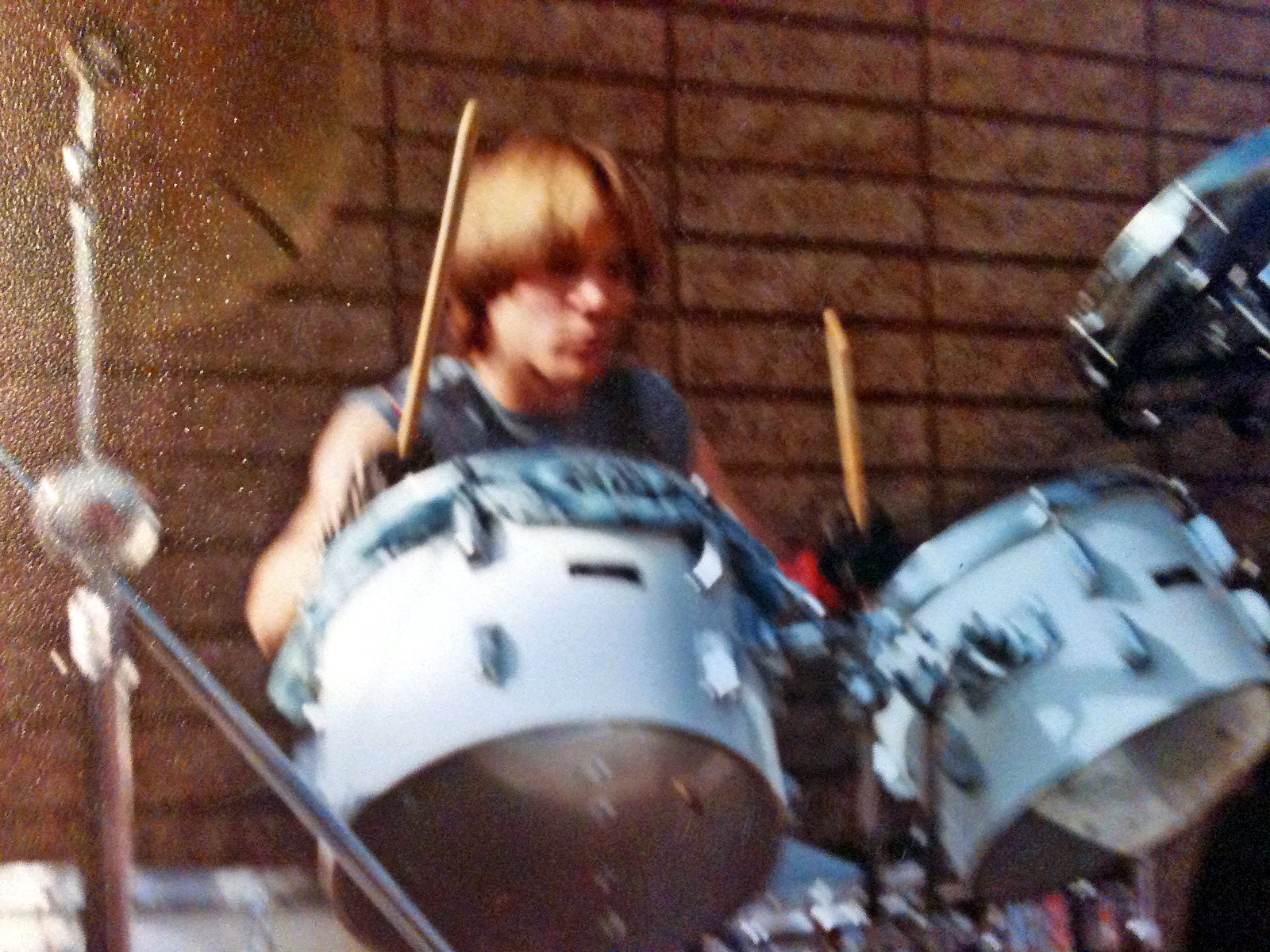 Mike Chamberlin- guitars, guitar synth

Mike has played guitar for more than 35 years. Born and raised in Illinois, Early influences were Jimmy Page, David Gilmour and Eddie Van Halen. After a phase of assorted metal band influences, Mike shifted interest to more  progressive music such as Yes, Kansas, Rush and later Dream Theater. After moving to SoCal in 1989, Mike joined the band Red Shift which  played clubs throughout SoCal in the early 90's. Looking for a fresh musical direction, Mike left Red Shift to start Hit n' Run with Dave Evans. After a great run in the 90's, Mike took a break from music to start and raise a family. Since enjoying a stable life with his family, the urge to play music resulted in a phone call to old bandmates to rekindle an old fire.

GEAR

guitars-Gibson Les Paul Standard ,Tom Anderson Drop Top, Jackson Dinky with sustaniac , Gibson SG doubleneck, Carvin SH550 semi hollow, Musicman JP15                  

amps-Mesa Boogie Triaxis, Marshall JMP-1, ADA MP-1 preamp, TC Electronics G System , Mesa Boogie Simul-Class 2:90 power amp

2- Mesa Boogie Rectifier 1x12  cabinets

guitar synth-Roland GR-20

Born in Amarillo Texas, raised by his great-great-grandmother and at the age of 11 years old, moved to Southern California. There, he learned to play guitar in his jr. high school days. Finding a shortage of bass players, Robert soon took up bass playing in different rock and top 40 bands.  Robert was influenced by vocal singers from bands as  The Who, Grand funk Railroad, Foreigner, Queen,  Styx, Dio, Iron Maiden among others. He played bass and sang in a band  called  "Krush", playing heavy rock in the 80's. In the mid 80's Krush shifted to all original heavy metal music playing around Hollywood clubs such as The Troubadour, Gazzarri's,  Madam Wong's East &West and the Ice House in Pasadena for Bam's Magazine Battle of the bands. There they shared the stage with metal band Armored Saint. Krush finished in 2nd place. They were also featured on KMET local licks. The band also played at the Los Angeles Sports Arena, Pico Rivera Sports Arena, Pomona Valley Auditorium, and other places around Southern Cal. In the mid- 90's, Robert stopped  playing bass guitar and only sang lead vocals in a band called The Jukebox Junkies, playing weddings, clubs and bars. In 2001, he sang lead vocals with the band Xponet  playing throughout the Inland Empire for a few years. Living in Apple Valley, Ca. with his family.

David was born and raised in California and has been playing drums for about 30 years. It all started as a kid at his dads band practice's he would sit behind the drummer and watch every move he made and when they took breaks David would sit at the drums and play.From the late 80's to the early 90's David played the L.A. scene at clubs like Gazzarri's, Madam Wongs West, the Roxy and the Whiskey. After taking a break from all that a friend of David's called and asked him to sit in on drums in a disco tribute band. It was fun for a while but David wanted to play what he loved the most"rock n roll," so he answered Mike's ad for a drummer and has been playing with Mike ever since.

GEAR

drums-Ludwig

cymbals-Sabian

Yamaha DTXPLORER electric drums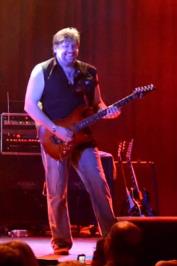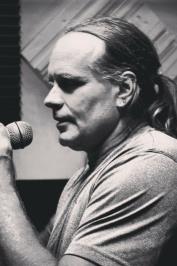 Eric was born in Pasadena California to a family of musicians. In fact his dad was the guitarist in a party band and met his mom at one of his gigs. Eric was always surrounded by music. When he was 10, he started playing drums but his friends needed a bass player. He borrowed his sister's bass and joined his first band. He was not really inspired to be a bassist until he discovered the Red Hot Chili Peppers. After that, Eric began sudying the playing of bass heros like Stanley Clarke, Bootsy Collins, Larry Graham, Marcus Miller and the other fathers of funk. After high school, Eric served 5 years in the Army as a helicopter mechanic. He quickly found buddies to jam with. After the Army, he used his GI Bill to go to Musician's Institute BIT program. After  college, he toured with the band THORNBIRD, playing over 100 shows a year sharing the stage with bands like THIRD EYE  BLIND and BLUE OYSTER CULT.  Eric continues to play bass and drums but has also dedicated his time to strenghten his singing and piano skills.

GEAR

Basses:  Fender Jazz 4 string, Ibanez Sound Gear 5 string, Ibanez Sound Gear 6 string, Guild Pilot 5 string fretless

Amps:  Ampeg Portaflex 2x10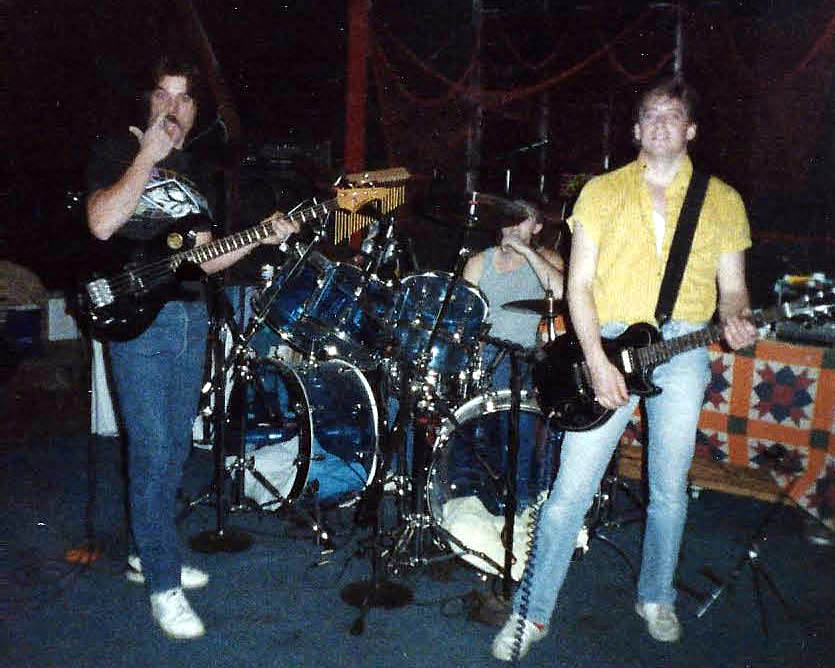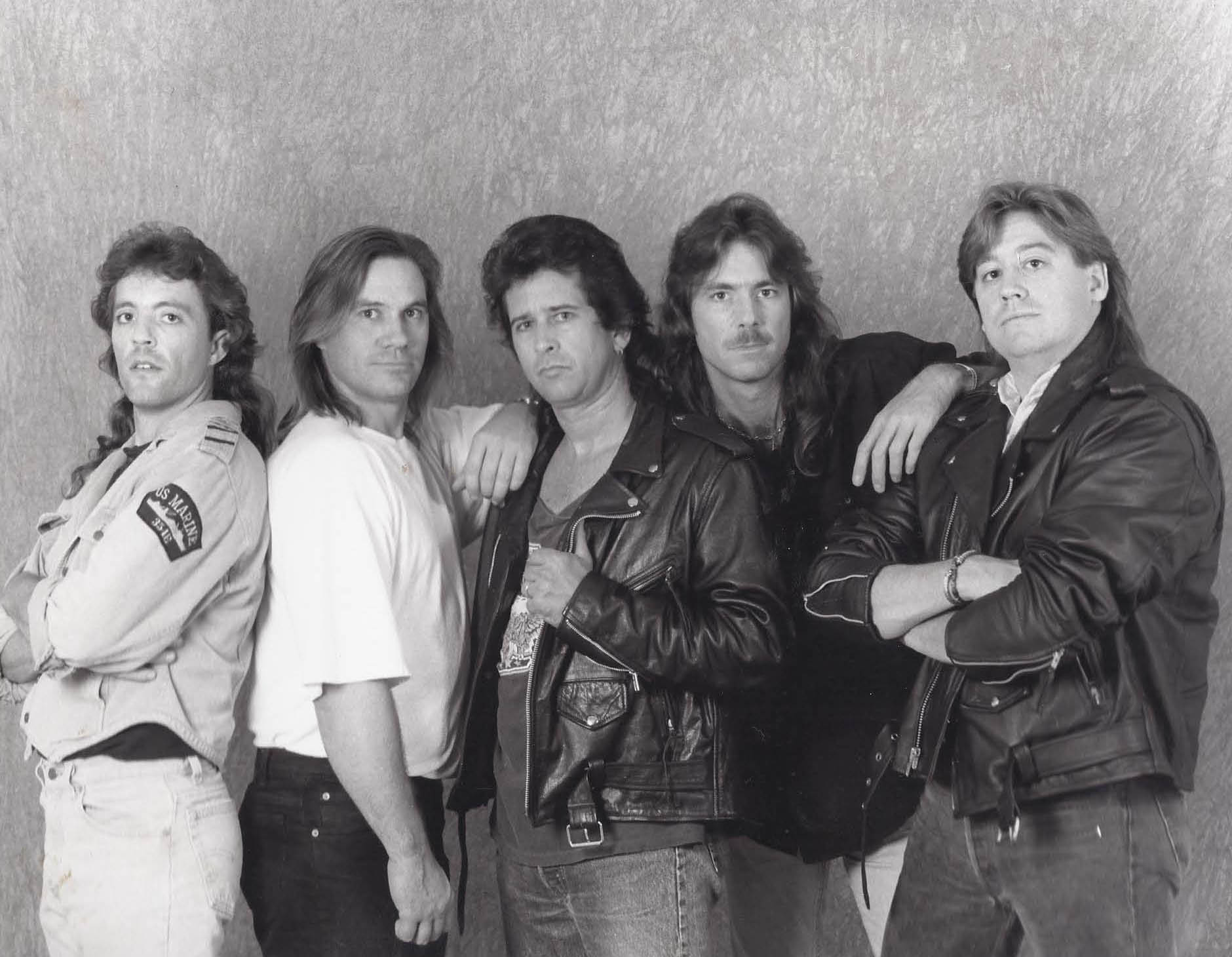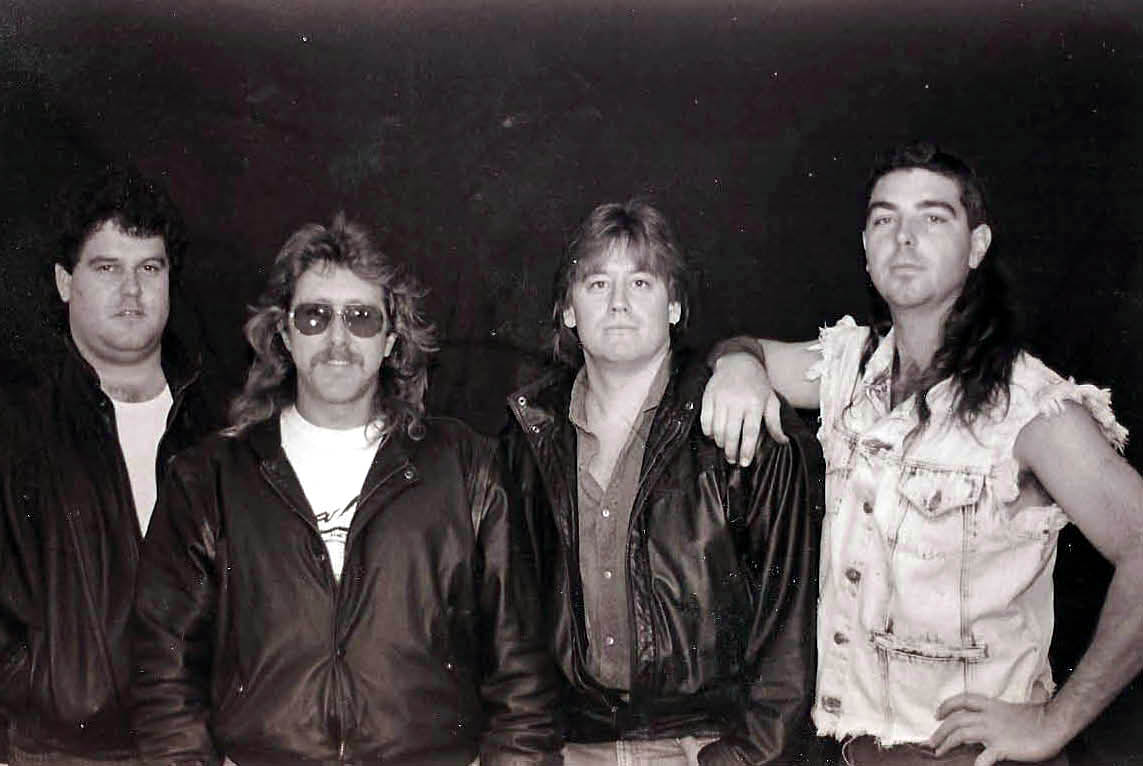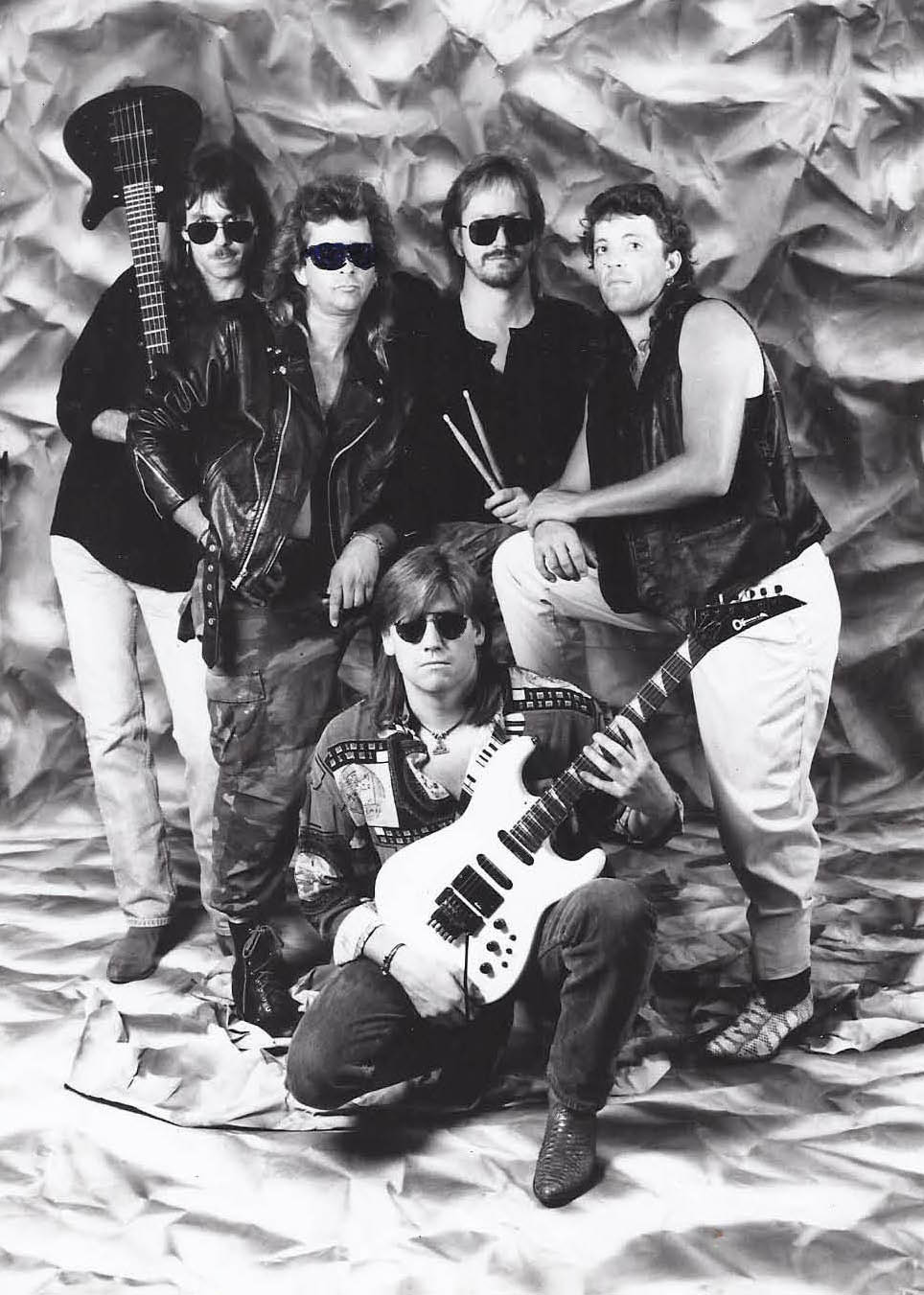 1990, Red Shift, Mike second from right

First version of Hit n Run,

               1994

Hit N Run 1994

Dave 2nd from left, Mike on right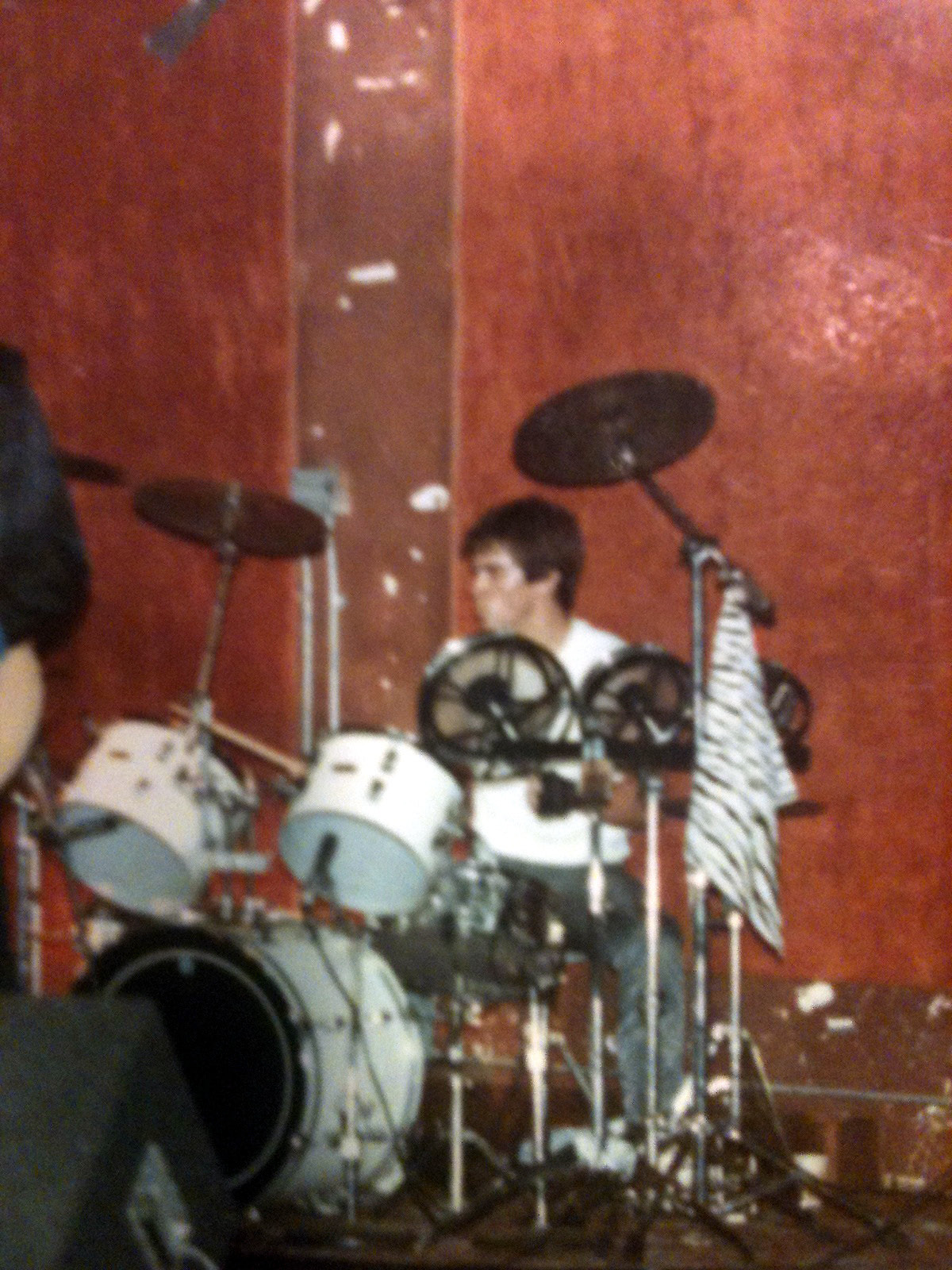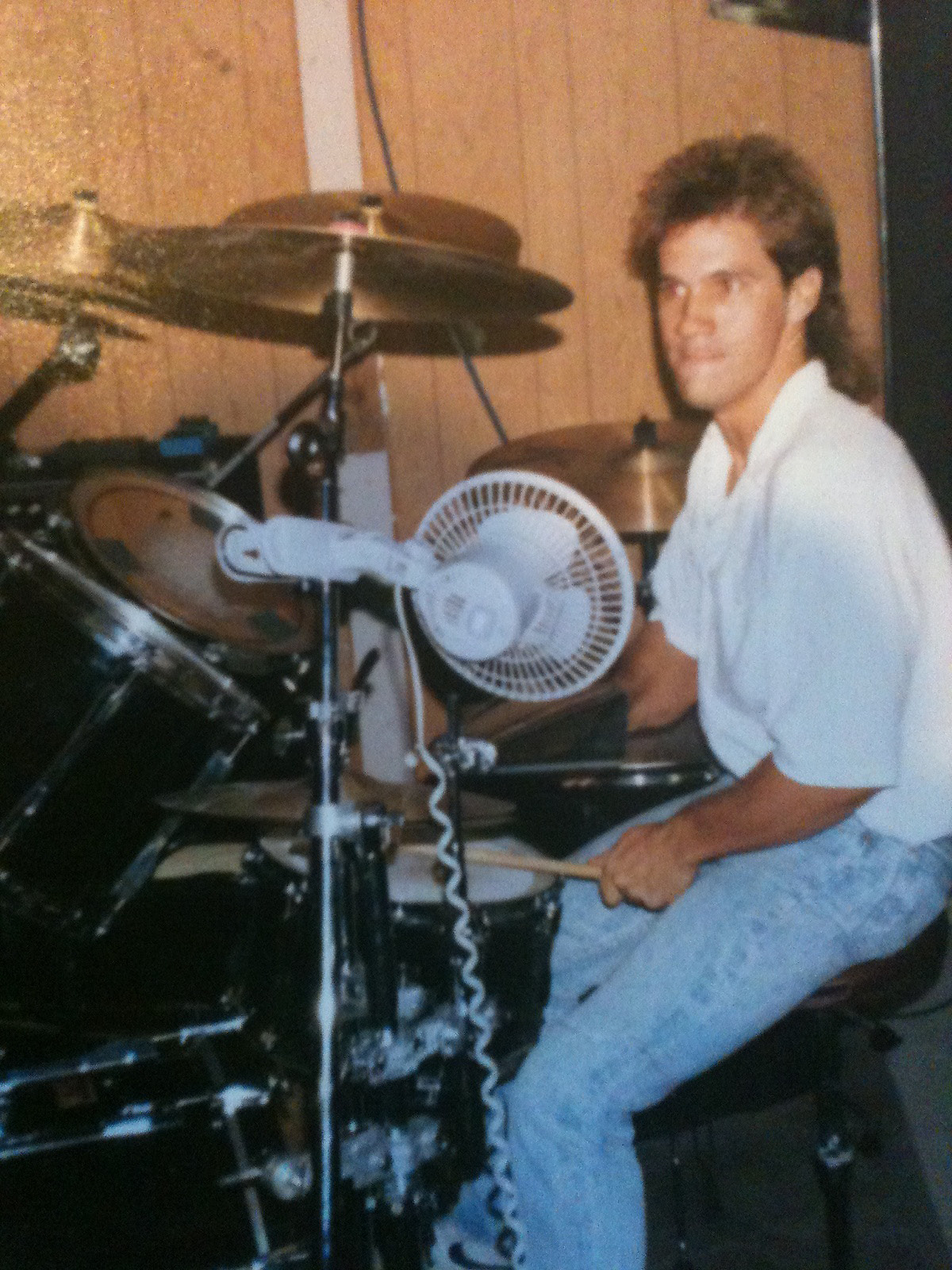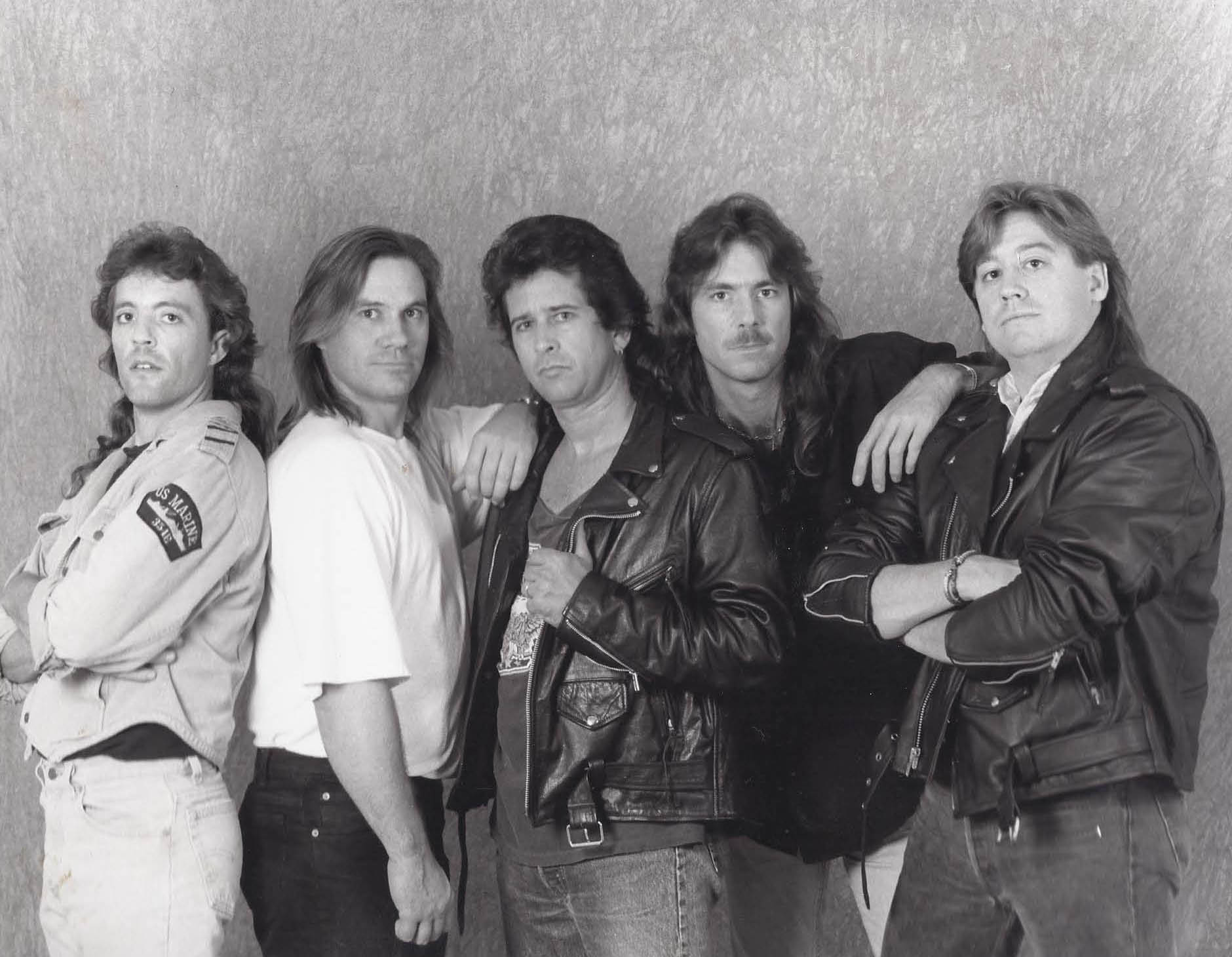 Hit N Run 1994

Dave 2nd from left, Mike on right

High School pep rally 1991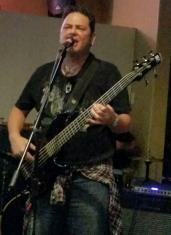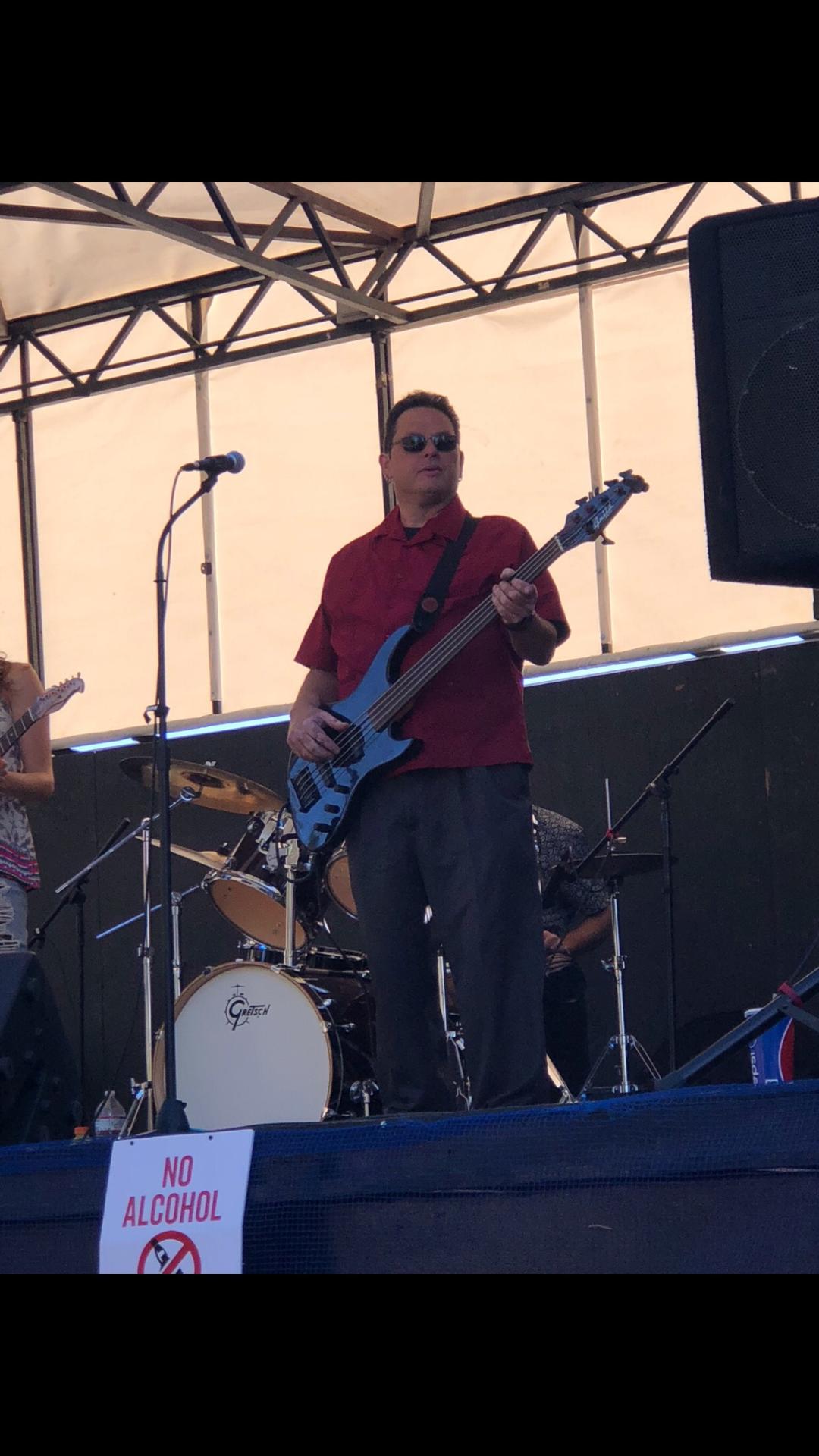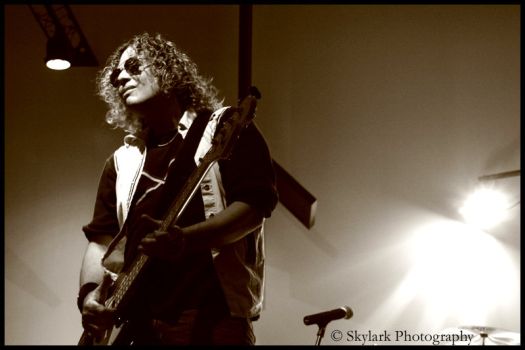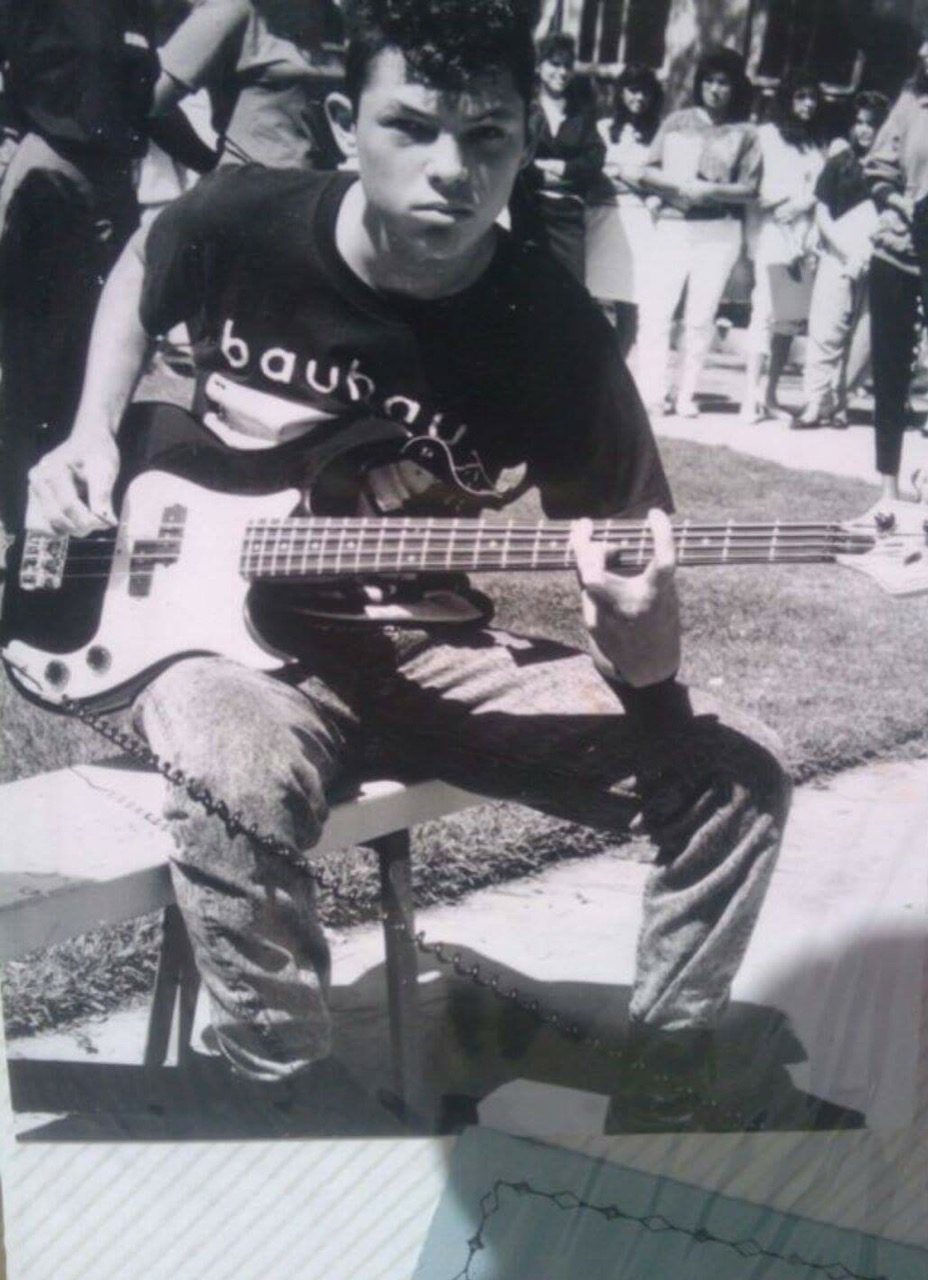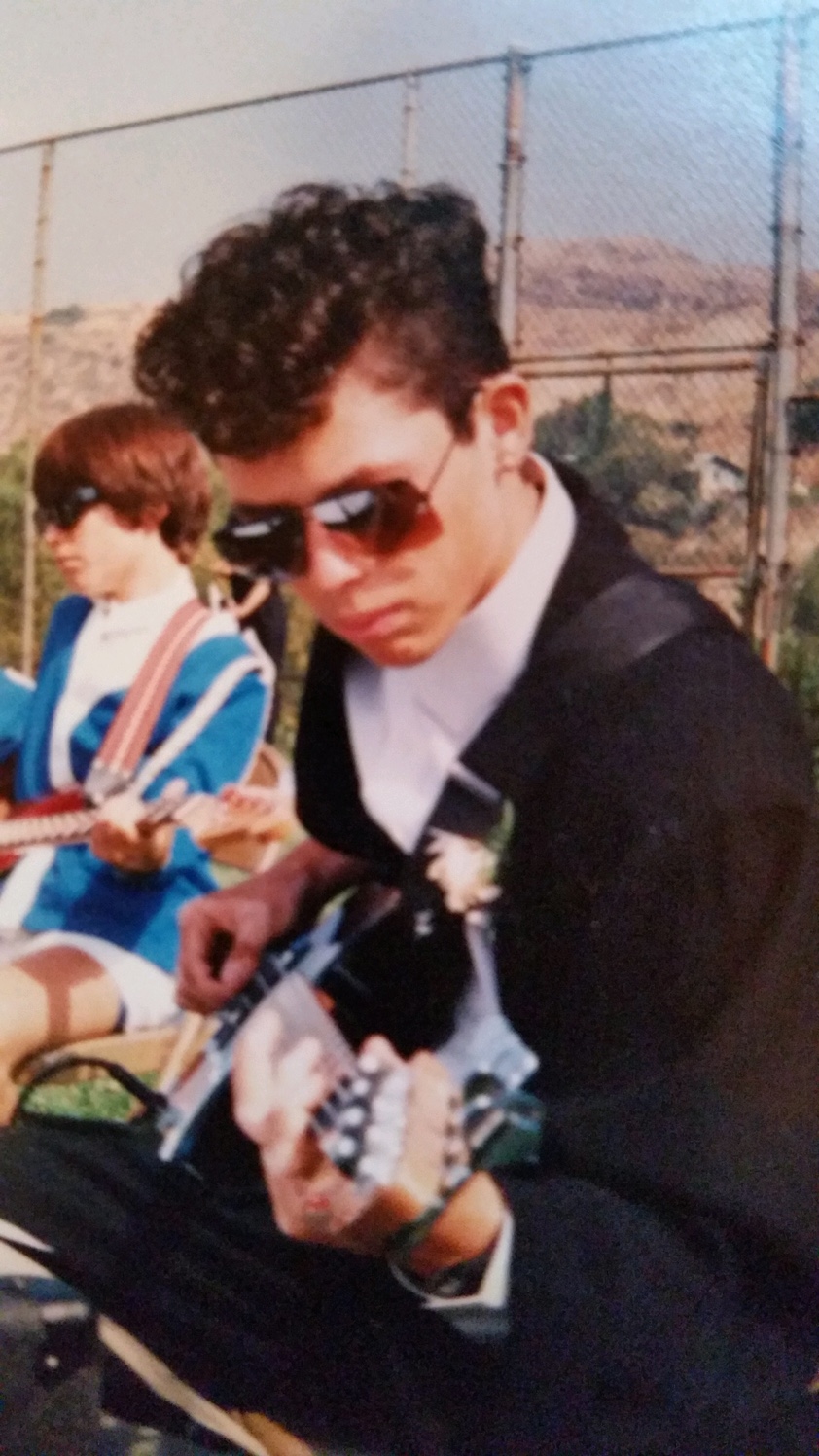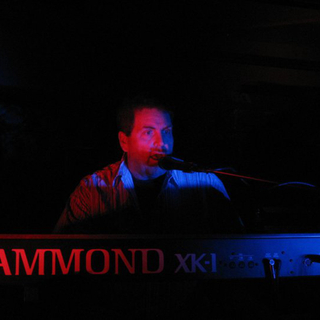 Bob is the newest member of Trainwreck. He is primarily a keyboard player  but also plays guitar, drums as well as contributes on vocals. Influences are broad including 60's to 90's rock/pop, Blues, Funk, Christian Contemporary, early progressive such as Genesis and Pink Floyd, stuff with Hammond B3, synth music, soundscapes/new age and some electronica.

GEAR

Keys: Korg Krome 88 & 55, Hammond XK-1, Roland VP550, Alesis QS6.2, Yamaha Cs1x, Korg Poly 800, Roland AX-7, ROland JV2080, Alesis S4, Korg N1R, Emu VIntage Keys, Korg Ms2000, TC Voice Prism,

Guitar: Fender Strat, Ibanez Amp